Sethma hospital PVT Ltd. was established in 2006 as a multi-speciality hospital with all preliminary healthcare investigation and service facilities in Gampaha, Sri Lanka. The hospital is managed by the Board of directors under the chairmanship of Dr.D.C.S.Jayasuriya. Sethma Hospital is a 70-bedded hospital certified and approved by PHSRC (Private Health Regulatory Council) attached to Health Ministry of Sri Lanka. Sethma hospital was awarded as the "Best service entrepreneur in Western Province" from the Ceylon Chamber Of Commerce in 2017 & 2018 consecutively while proudly owning the highest market share in Gampaha district with a modern hospital structure on par with international standards.
Emergency Care
Highly experienced medical officers, ICU care unit and senior nurses have come together to form our emergency care team that is capable of handling any emergency at any given time.

OPD Services
Dedicated medical team is available 24/7 for the treatment of common ailments and minor injuries. Get the best medical care from the start!

Indoor Care
We practice a patient-centred medical care system at Sethma hospital to ensure that the patients under indoor care feel comfortable, safe and recover fast.

Room Facilities
Our patients could choose from AC/Non AC Luxury/economy rooms and ward rooms in a price range of 3000-9000LKR and add-on other facilities such as Satellite TV, HOT water and Healthy Meals.
We specialize in Medical Diagnostics
A large scale private hospital approved by the Health Ministry of Sri Lanka, with preliminary care facilities and the potential to accommodate more than 60 indoor care patients. Sethma Hospital is only 20km away from the capital city, Colombo and with the largest market share in Gampaha town in comparison to other private hospitals in the city.
Medical Specialties
High medical technology diagnostic and related facilities through center of excellence while facilitating high standard patients care, customer driven policy and peaceful environment.
Dental Clinic
This is the designated area of Sethma hospital where everyone gets to own a beautiful smile. Availability of our dentists at flexible hours is another reason to choose Sethma Dental clinic

Orthopedics Center
The high-end medical technologies and superior diagnostic methods available at our Orthopedics Center will ensure the safest and fastest care to all of the Orthopedic surgeries we provide

Paediatrics Unit
At the Sethma Paediatric unit, we provide a vast scope of treatments from head to toe and a safe environment for your precious little ones. First time parents have absolutely nothing to worry about!

Heart Care
From diagnosing to the administering of treatments, Sethma Heart care will provide you with the best possible care while maintaining a stress-free environment

ENT Center
The ENT Centre has become the house of experts who readily attend to any discomfort related to Eyes, Nose or Throat and carry out quicker tests for speedy recovery .

General Surgery
Our experienced surgical team has always maintained high-class surgical care standards with upgraded medical equipment, ensuring the trust of our patients and healing them faster.

Eye Care
Our Sethma eye care offers a wide range of diagnostic services required to identify a variety of eye problems and help you see the world in better light.
Diabetes Care
We will help you maintain sugar levels of blood at optimal values and guide you through your dietary habits and medication through our special programs conducted by professionals.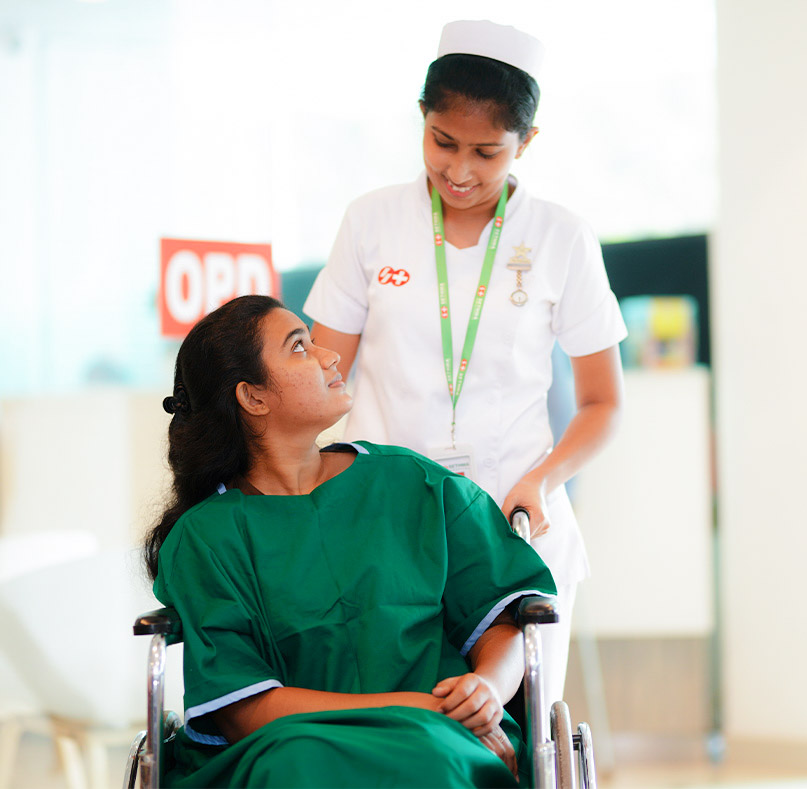 We Take Care Of Your Life Healthy Health
Easiest way to channel your doctor
Stay Updated To Our News & Events
Read about our futuristic ideas and current events